By continuing to browse this site, you accept the use of cookies to generate visit statistics.
Hair analysis: the subjects tested were contaminated with up to
28 pesticides

and other risk substances.

An analysis of the hair can show which pollutants the body has absorbed. A random sample of 20 Swiss shows that even small children are contaminated by polluting cocktails.
New analytical methods now make it possible to better characterise the toxic impregnation of people by detecting almost 1,800 organic pollutants and more than 40 inorganic pollutants (heavy metals). These new tests proposed by Serfi toxSeek© have enabled the Générations Futures team, as well as around forty children of the association's supporters, to have a hair sample analysed.
Carcinogenic pesticides in drinking water and vegetables, hormonally active chemicals in plastics and cosmetics: the tests of K-Tipp and "Saldo" have shown for more than 25 years that industry and agriculture use chemicals harmful to health with the blessing of the authorities.
The current K-Tipp hair analysis is now proving to be black on white: the laws and limit values in force are not sufficient to effectively protect the population against these pollutants.
A specialised laboratory in France analysed the hair of 20 people of different ages from German-speaking and western Switzerland to detect more than 1,800 substances harmful to K-Tipp (see box "How the hair was analysed").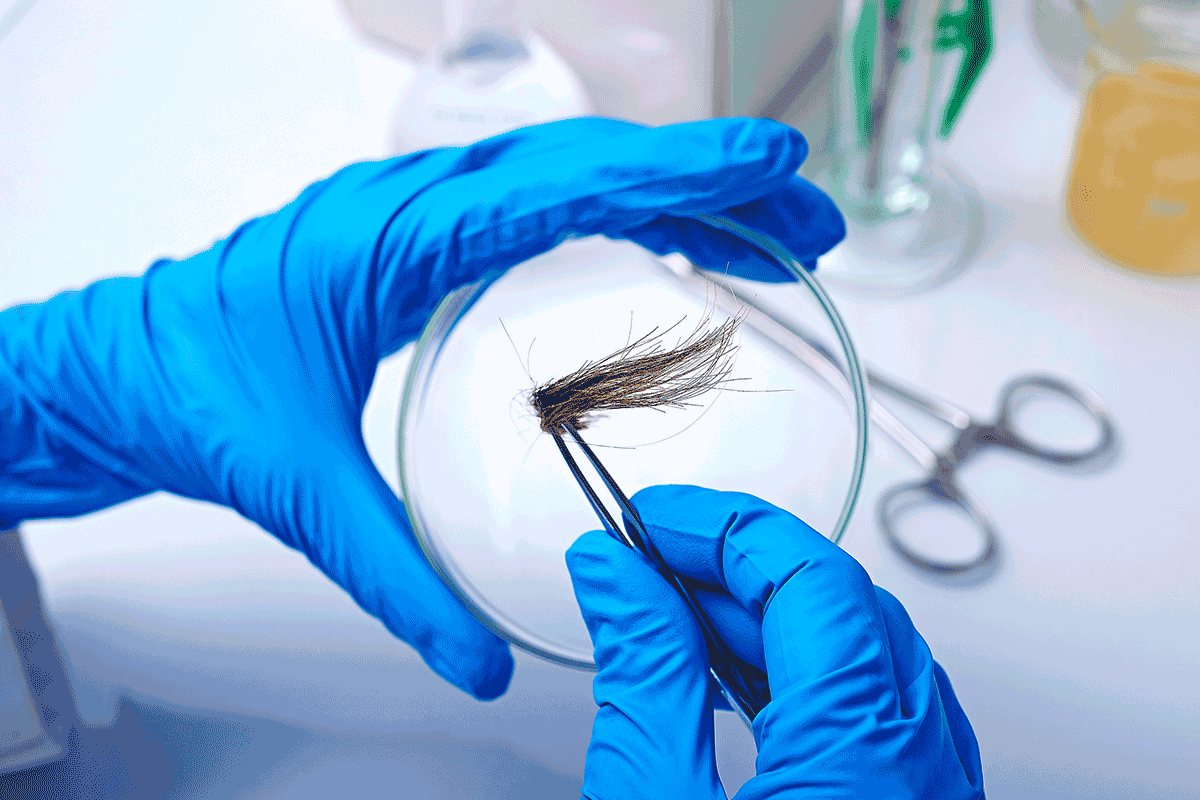 On average, 10 to 20 pollutants
Results: a large number of pollutants and heavy metals were found in all people. The specialised laboratory only listed those substances that the experts classified as a health risk in case of chemical exposure. The hair samples examined, which are three centimetres long, allow conclusions to be drawn about exposure to pollutants over the past three months. The hair of most of the people tested contained between 10 and 20 pollutants. This was also the case for the three toddlers - two two-year-olds and one four-year-old. A two-year-old boy is growing up in the centre of the city of Zurich. His example shows how the choice of food affects the level of pollutants in the body. The little child loves to eat grapes and sultanas. Residues of chloro-benzilates and naphth-hoxyacetic acid (Noa) have been found in his hair. These two substances are used in the cultivation of fruit. Chlo-benzilates are probably carcinogenic, according to laboratory experts. This substance is used against spider mites. Noa is a synthetic plant hormone used to control plant growth. The effects on humans have not been studied. Among the subjects tested, a young person from Fribourg is the healthiest. His hair sample revealed only eight pollutants.
The recipe: eat as consciously as possible. He says that he cooks fresh and uses only seasonal vegetables and fruit. "I don't smoke, eat hardly any exotic foods and use hardly any cosmetics," says the 27-year-old.
However, a conscious diet does not guarantee that the body absorbs few toxins. In addition to food, delicate substances also enter the bloodstream through the skin or by breathing. This is demonstrated by the two women with the most pollutant residues: more than 20 problematic substances were found in the hair of a 16-year-old Vaud woman and a 77-year-old Thurgau woman (see portraits below).
The reasons: The young Vaudoise likes to wear make-up, the older Thurgau woman lives in the countryside and her property is surrounded by farmland and a poultry farm. The differences between the man from the town of Fribourg and the woman from the canton of Thurgau are obvious: the place of residence has a major influence on people's exposure to pollutants. City dwellers are more likely to be able to eliminate sources of pollution through conscious consumption and thus reduce chronic exposure to sensitive substances. This is hardly possible in rural areas. Fences are powerless against pollutants from agriculture. Two recent studies by the Munich Environmental Institute (D) and the University of Neuchâtel also prove this. Both studies looked at the spread of pesticides in the air. The worrying result: spraying agents are distributed by the wind from kilometres away. Researchers at the University of Neuchâtel, for example, found numerous insecticides from adjacent fields in most of the biological fields studied.
Here's how the hair was analysed
The laboratory toxSeek in Ennery (F) specialises in the analysis of pollutants in human hair. On behalf of K-Tipp, it searched for about 1,800 organic pollutants and 46 metals and heavy metals in the hair of 20 people tested.
Organic pollutants include hundreds of pesticides, but also plasticisers, cosmetic preservatives such as parabens, bisphenols and other critical substances. Most of these substances can have a negative effect on the hormonal system or, in the case of chronic background exposure, lead to an increased risk of cancer and organic damage.
Residues from road traffic emissions such as polycyclic aromatic hydrocarbons, formaldehyde and carbon monoxide are not covered by the analysis. This would require a different procedure. A three-centimetre long strand of hair was examined. 3 cm represent a period of approximately three months.
Sources: The information on the risks of the contaminants found is based on the following scientific sources: National Center for Biotechnology Information of the USA NCBI; Pesticide Properties Data Base PPDB of the University of Hertfordshire; Pesticide Action Network North America PAN; US National Library of Medicine NIH; International Agency for Research on Cancer IARC; European Food Safety Authority Efsa; Anses National Health Authority France; Centre National de la Recherche Scientifique CNRS; Institut National de la Sécurité du Travail INRS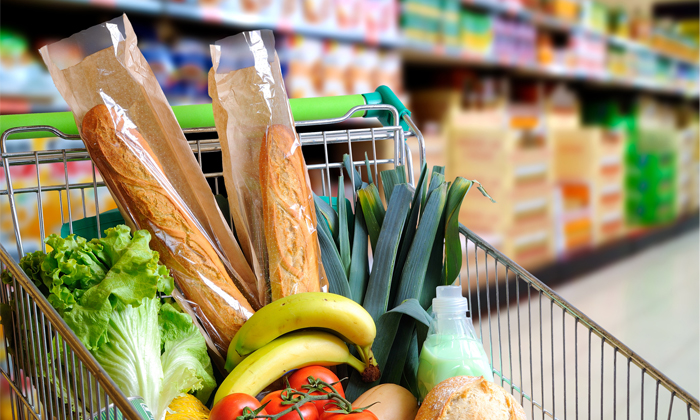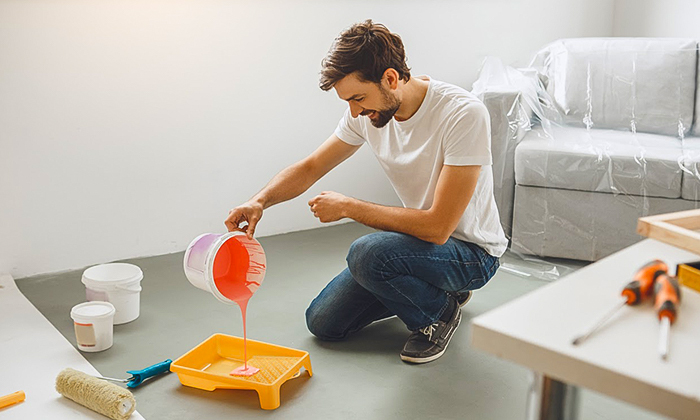 Pesticides
Triisobutyl phosphate:<nw></nw> this pesticide interferes with reproduction and can damage genetic material.
Mepronil: the antifungal agent is harmful to aquatic organisms.
Bisphenol A:<orange></orange> this chemical affects the hormonal system and is carcinogenic.
Atrazine:<orange></orange> the weedkiller, banned since 2012, is carcinogenic and disrupts the hormonal balance.
---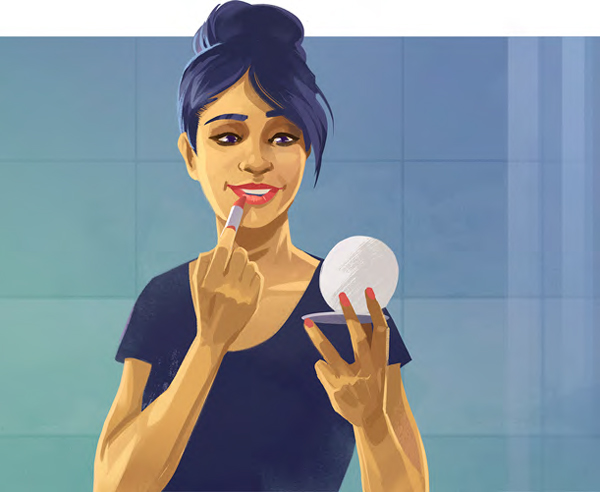 Young 16 year old Waldensian girl
28 risk substances found
The young woman lives in the country and goes to school in the city. She regularly uses various cosmetic products. Her analysis reports show the presence of preservatives such as phenoxyethanol, softeners and many heavy metals such as mercury, lead and cadmium. The latter are mainly found in the colour pigments of cosmetic products such as kajal, eye shadow or lip pencil.
The laboratory found 28 substances at risk in her home, more than in any other of the 20 test subjects. Three examples:
• Dimethyl phthalate: this chemical is used as an insecticide, solvent and plasticizer. Apart from food packaging, it is mainly used in cosmetics.
• p-Cresol: this substance is used in the production of plastics and pharmaceuticals. It is also found in tobacco and paints. It is considered a carcinogen and affects the central nervous system.
• Lead: this heavy metal is found in lipsticks and powders. It is considered to be carcinogenic.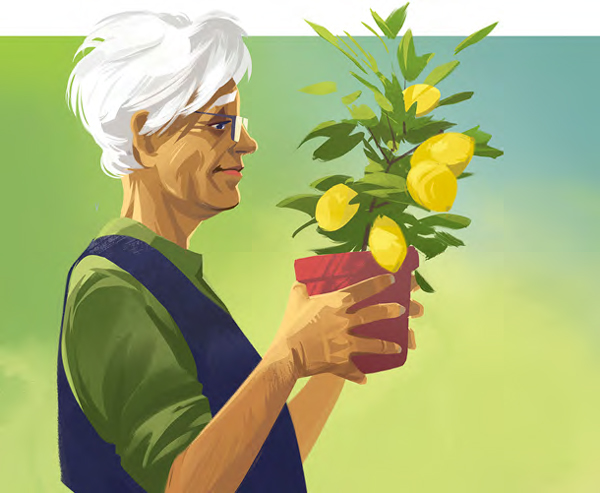 77-year-old woman from Thurgau
21 risk substances found
This woman from Thurgau cultivates her own organic garden and consciously eats organic food. Nevertheless, the laboratory found various residues of medicines used in animal husbandry - and also rodent poison - in her hair. In addition, farmers have sprayed numerous pesticides in the cultivation of fruit, wheat and maize. The solution to the mystery: the woman's property is surrounded by farmland and a poultry farm.
The laboratory found 21 risk substances on her, placing her in second place out of the 20 subjects tested. Three examples:
• Thiram: is an antifungal agent used in agriculture. Suspected to have hormonal effects. It is said to damage nerves and the liver. It is considered a carcinogen.
• Octhilinone: an antifungal agent. Affects the respiratory tract.
• Sulfaquinoxaline: a drug used in cattle, sheep and poultry farming. It is suspected of damaging the liver and kidneys.
A dangerous cocktail effect
Among the pollutants found are chemicals such as flame retardants and pesticides that negatively affect the hormonal system. They can not only reduce fertility or disrupt the development of unborn children. These hormonally active substances have the potential to enhance each other's effects. A German-Danish team of researchers from the University of Münster (Germany) last demonstrated the cocktail effect of chemicals from plastics, textiles and cosmetics on sperm in September 2018.
In addition, many toxic substances degrade only very slowly in the environment. That is why residues can be found in soil, water and air, even after years. Two examples of very persistent pesticides are DNOC and atrazine. These two substances are among the chemicals that the laboratory found in 13 of the 20 test subjects - both are contaminated sites. Both weed killers have been banned in Europe and Switzerland for years.
Readers' campaign: find out your pollution level
K-Tipp subscribers can have their hair analysed by the specialised toxSeek laboratory until 31 May 2019 at a reduced price.
The following examinations are available for selection :
• Integral: Examination of approximately 1800 organic pollutants and 46 metals. Price: 288 instead of 360 francs. This analysis includes the services of the individual tests Organic and Metal.
• Organic: analysis of about 1800 organic pollutants, including pesticides, bisphenols, parabens, etc. Price: 208 instead of 260 francs.
• Metal: examination of 46 metals and heavy metals, from mercury to magnesium. Price: 96 instead of 120 francs.
Important: in the case of permanently dyed or bleached hair, an analysis of pollutants is not possible. Reason: Aggressive dyeing and bleaching agents, such as hydrogen peroxide, attack the hair and also destroy the substances inside. Metal analysis can be carried out. Simple hair dyes have no influence on the analysis.
Order: You can order the analysis by mail using the form below or via the Internet at www.toxseek.ch.
When ordering via the Internet, you must enter the order code KTIPP2019, to benefit from the special price.
Payment is possible by credit card, bank transfer or invoice.
After receiving your order, you will receive instructions on how to cut the hair a container to send the hair sample and a form. Two strands of hair of about 3 cm in length are required.
Then send the completed form and two hair samples to K-Tipp.
Address: K-Tipp, hair sample, P.O. Box 431, 8024 Zurich.
The publishers will forward the samples to the French laboratory. The results will be sent to the e-mail address you have provided or, if you wish, by post to the address indicated in the stub. Depending on the number of tests received, it may take up to four weeks for the results to be sent.
Order stub
Name
First name
Address
Email
Phone
Would you like the test results to be sent by post?
Send the heel to :
K-Tipp, Hair Screening Test,
P.O. Box 431, 8024 Zurich